https://www.rocker.com.tw/en/product/life-sciences/suction-system/biodolphin-plus-suction-kit/
◆ Quick connection
Quick connection between handle and adaptor can make any fitting adaptors replaced quickly.
◆ Single-handed tip ejection
The innovative tip ejection design enables tip ejection by single hand easy.
◆ User-friendly lock switch design
BioDolphin's ergonomic handle and friendly designed lock switch can keep continuous suction without pressing button all the time.
◆ Multi-functional storage rack
Exclusive designed rack can accommodate all the adaptors in order. A built-in liquid collection tray can receive liquid residue dripping from the adaptors.
◆ Autoclavable
The complete kit except rack are made of POM and stainless steel material available for autoclave.
BioDolphin Suction Kit Applications :
◆ Cell culture aspiration
◆ Laboratory waste suction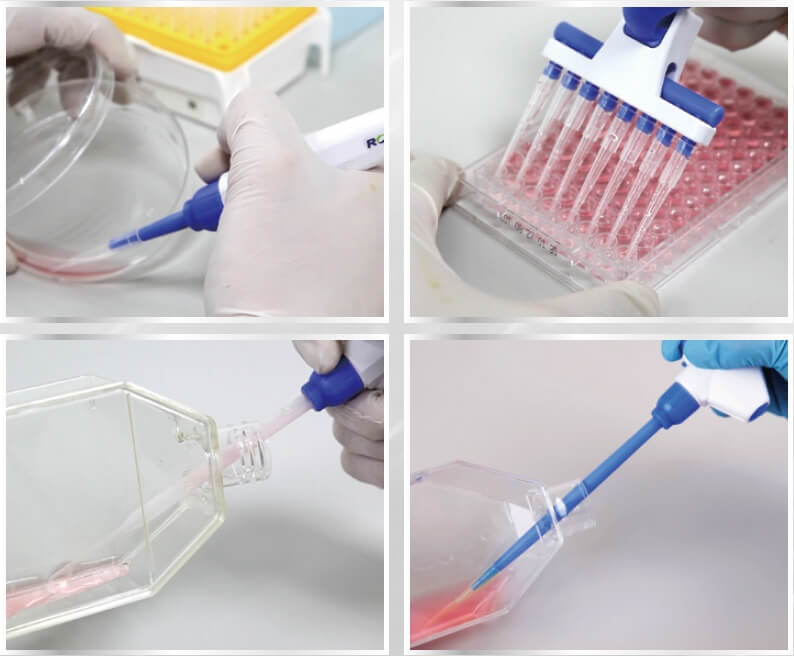 BioDolphin Suction Kit Ordering Information :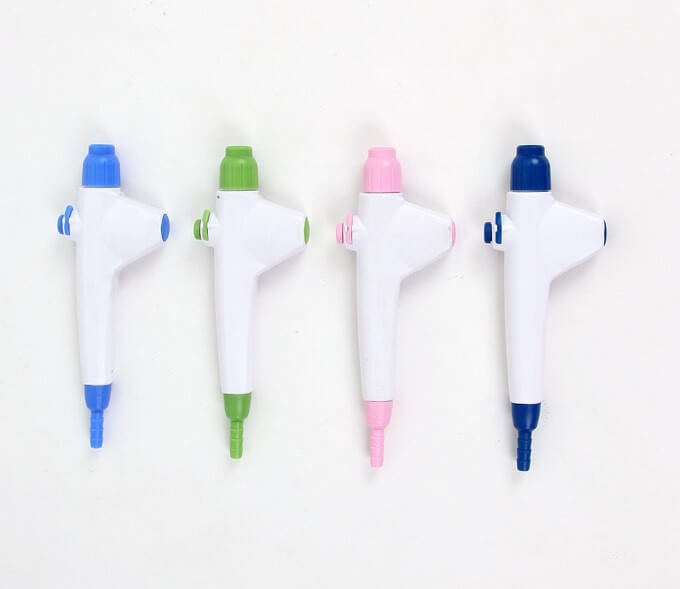 | | |
| --- | --- |
| Product Part Number | Product |
| 199100-00 | BioDolphin – Suction Kit (light blue) |
| 199130-00 | BioDolphin – Suction Kit (green) |
| 199120-00 | BioDolphin – Suction Kit (pink) |
| 199110-00 | BioDolphin – Suction Kit(dark blue) |

Product Part Number
Product

◆ 199200-00

Plus Suction Kit (Light Blue),

includes handle and 3 accessories

◆ 199100-00

BioDolphin Suction Kit,

Complete kit includes handle, rack and 7 accessories :

199100-30

[1] – Handle

v

v

199100-46

[2] – 1-channel tip adaptor (50 mm)

v

199100-76

[3] – 1-channel tip adaptor (150 mm)

v

v

199100-47

[4] – 1-channel SS adaptor (40 mm)

v

199100-48

[5] – 1-channel SS adaptor (80 mm)

v

199100-49

[6] – 8-channel SS adaptor (40 mm)

v

199100-75

[7] – 1-channel tip adaptor with ejector

v

v

199100-50

[8] – 8-channel tip adaptor with ejector

v

v

199100-61

[9] – Rack

v